The Wellerman
Can someone come up with a full set of lyrics to The Wellerman as requested by 2ndBest's brother?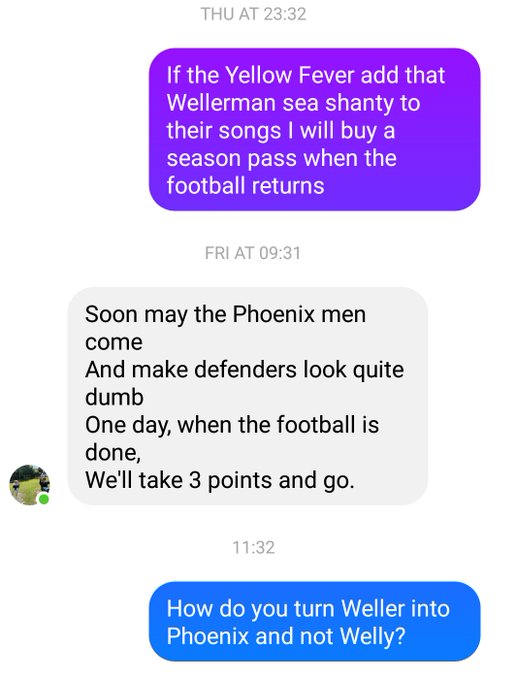 It would be a good addition to the Fevers repertoire imo
There is but one football club for me
The name of the club is Phoenix FC
The winds blow up, the Fever march down
O blow, my bully boys, blow
.
Soon may the Wellington come
To bring us goals and wins and fun
One day, when the season is done
We'll take the loo seat and go
You know we belong together...
There once was a ship that put to sea
The name of the ship was the Billy of Tea
The winds blew up, her bow dipped down
O blow, my bully boys, blow
If we wanted a diss track ...
There once was a coach whose from Sydney
The name of the man was ?? ?? Mark Rudan
His tweets blew up, and he left town
C'mon, Yellow Fever, Sing
Need 2 syllables to make that second line work tho.
Could be more positive and swap Uffie Talay in for Billy of Tea (still need 1 more syllable tho) & would need a new 3rd line.