ACL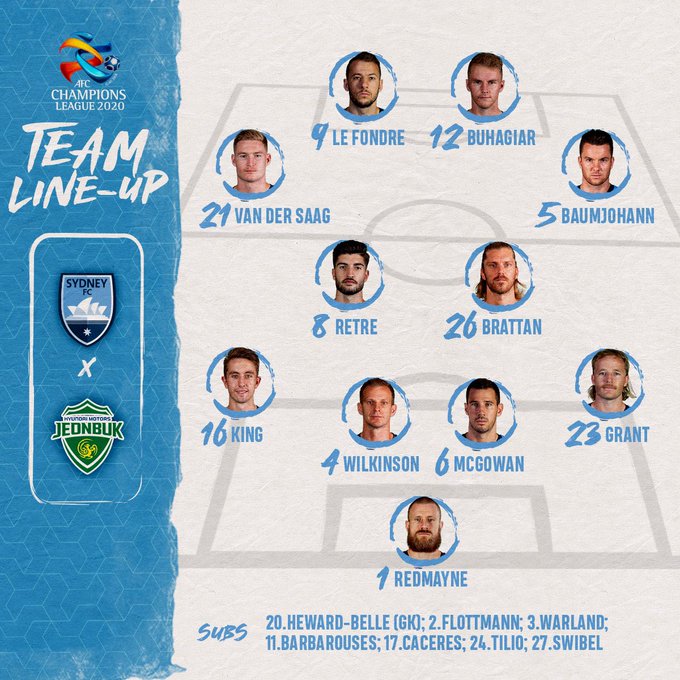 Kosta rested by Corica ahead of the Big Blue
Terrible call awards Sydney a penalty and a red card for the opposition. Currently 2-1
Sydney concede late for a 2-2 draw.
Crap I hadn't even realized we'd qualified for an ACL champions league spot!!! Can you imagine that!
VUW AFC - Victoria University Football for life
if I was the club i'd be super keen to get access to the ACL, sure its a cost but your sponsors would love/pay for the exposure.
The sweet, sweet, exposure dollars.
A-League teams Asian Champions League restart dates:

November 18 - Perth Glory
November 19 - Sydney FC
November 24 - Melbourne Victory

Sydney will play in a centralised location in Malaysia, while Perth and Melbourne's locations are yet to be announced.https://t.co/scBEqQwCcR

— A-League Hub (@AleagueHub) October 6, 2020
CONFIRMED | Our @TheAFCCL group campaign will get back underway in Doha, Qatar next month!

📰 - https://t.co/zHh0hPH1mf#SydneyIsSkyBlue pic.twitter.com/UhhH1192rW

— Sydney FC (@SydneyFC) October 9, 2020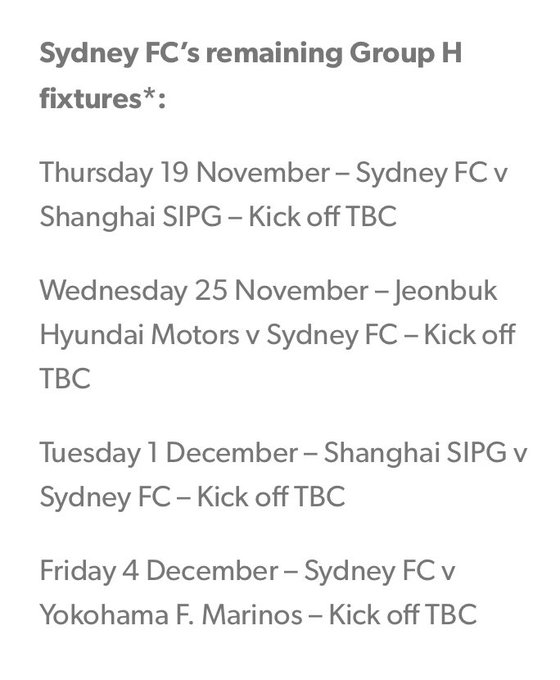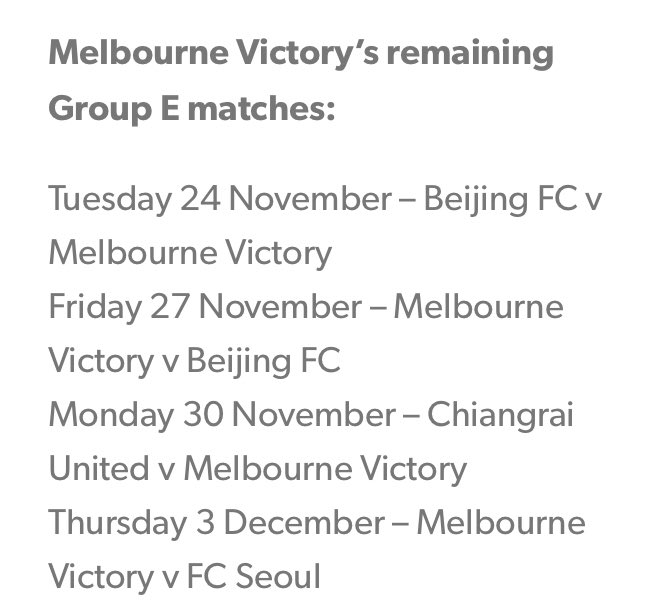 Thursday 19/11
Perth - S Shenhua
Wednesday 25/11
Perth - Ulsan Hyundai
Sunday 28/11
Ulsan Hyundai - Perth
Tuesday 1/12
S Shenhua - Perth
Friday 4/12
Perth - Tokyo
https://neoskosmos.com/el/258130/sto-katar-victory...
[Edit: Hmmm, that article has dates have different dates for the Sydney/Victory games. eg Sydney's first game is on the 19th & this article says its the 20th. Guess it might be adjusted for time zones?]